New computer, shitty new photo editing software. blah. Wish I could host them somewhere that you could see the images more close up, the clarity on a close in scale is pretty good. Much better than I had expected. On with the show....
Nothing earth shattering about this update. Though I am back on the proverbial horse, attempting to get a few hours modeling in several nights per week, so hopefully you'll be seeing much more frequent updates in the near future. No promises though.
Front view with the newly re-hinged doors opened for your viewing pleasure. Also visible is the radar dish added to the front center of the roof.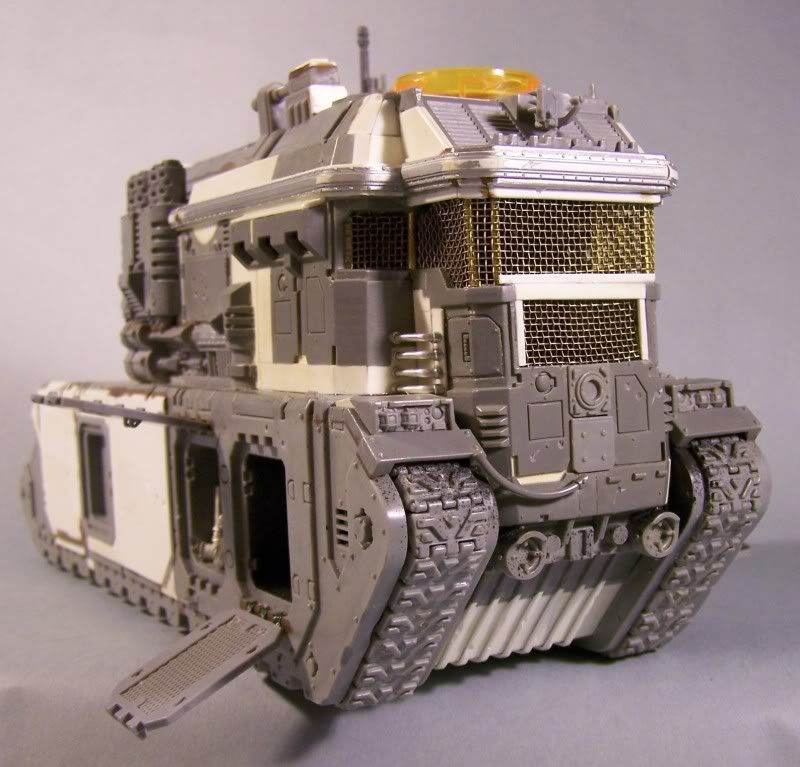 Another right side view.
*Edit*
Forgot all about those pesky Ion Cannon's. You can see the attempt made to de-Tau-ify them in this shot, and one or two other pictures in this update. If I remember I will take some better views of this later on.
*/Edit*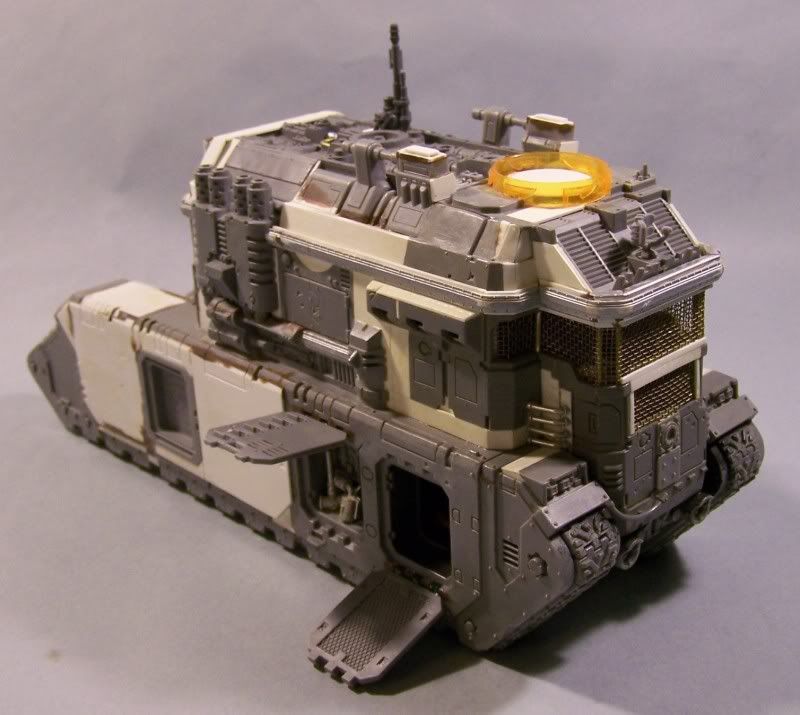 Tool compartment for those pesky breakdowns that need some quick roadside repair.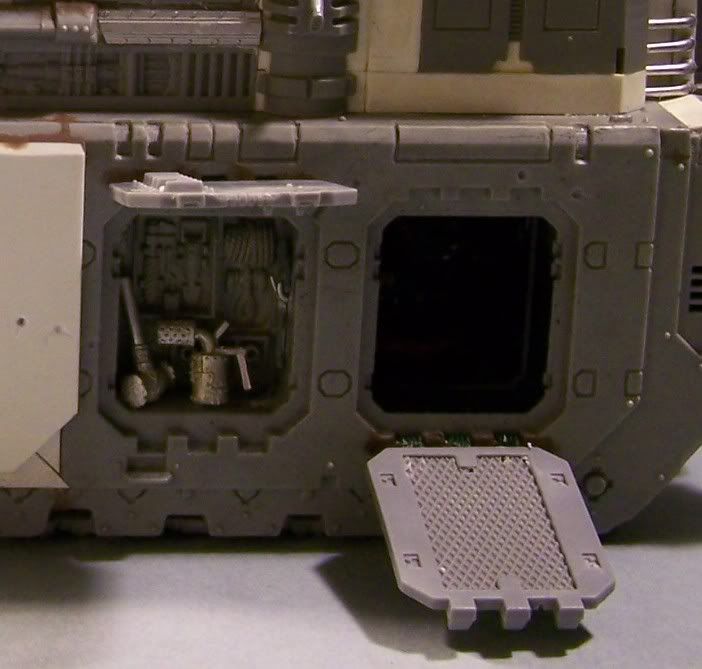 You can sort of see the shovel hung inside the hatch from this angle.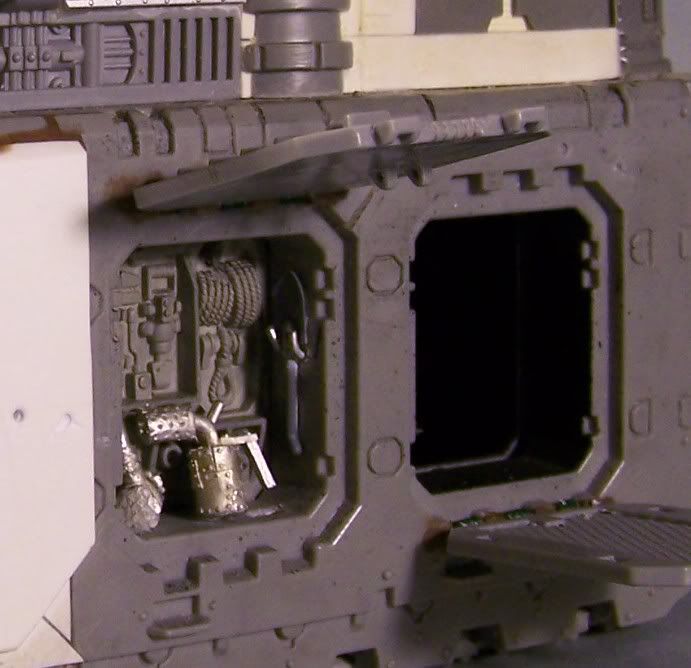 Left side doors opened. You may also note some aerial equipment recently mounted to the roof. The Ash wastes are a rough place full of storms and whatnot so I figure they will need all kinds of gear to penetrate the gloom just to 'safely' reach their intended destination. Most important, however, the constant flow of porn, Nascar vids and video gaming to the big screen must not be interrupted, at any cost!!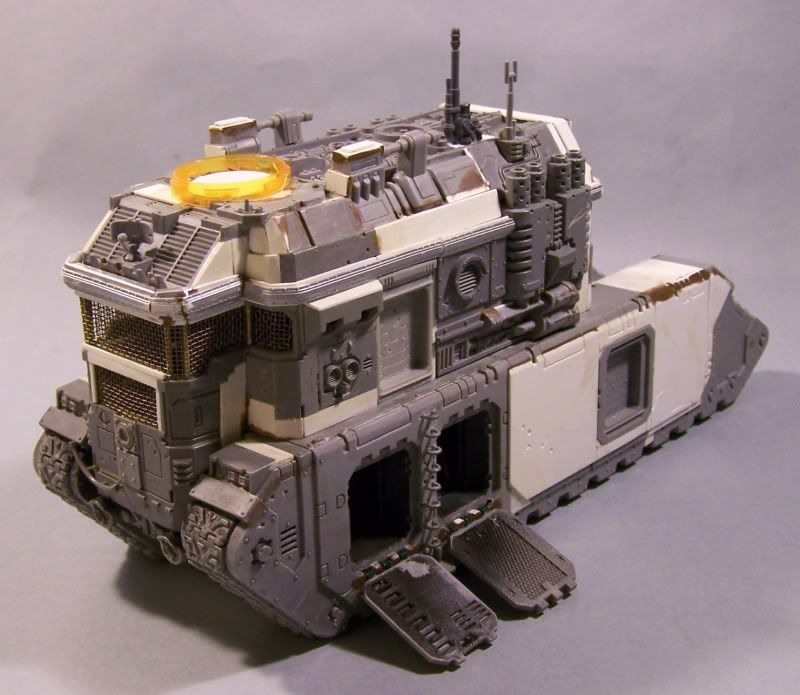 Close up of the ladder climbing to the crew compartment door.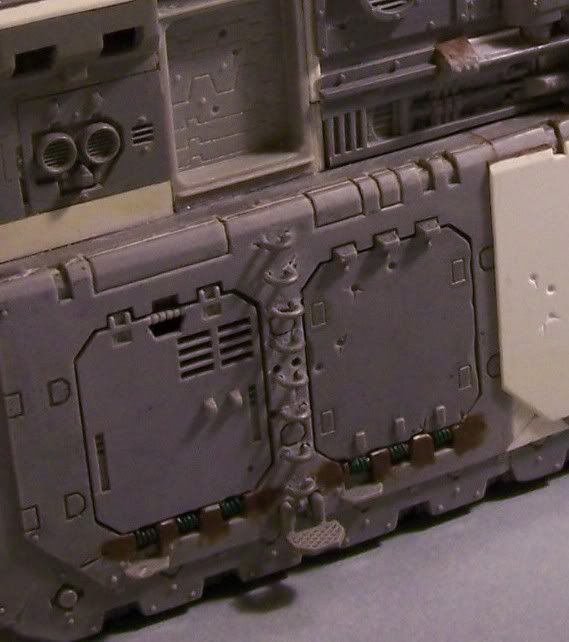 There ya have it. Nothing all too showy added, just some bits and pieces and a lot of gap filling. I am getting pretty close to completion of the exterior and almost think I am going to paint it up before the interior is entirely complete. Though that would make completion of the interior at a later date much more difficult...... The door hinges were somewhat time consuming as I had to move each door now and then as the putty cured so that they would not seize in place, stuck to the putty after it dried. And moving them as it dried tended to deform each hinge a bit so that it had to be smothed over each time.