UPDATE
Hows everyone's summer going? Lots of gaming and partying I hope!
Well I have been busy playing 40K with my club and with friends at home, building and painting my Ork hoard, getting it ready for this years World Wide War....so not a whole lot of Necromunda as I would like...but we have played a few made up scenarios and still playing once a week.
A new campaign is in the works that will lead us into the Ash Wastes....finally have motivation to finish my gangs, vehicles and terrain!
With that said, my Workshop is open again and the first of a 13 man Ash Waste Nomad gang is complete....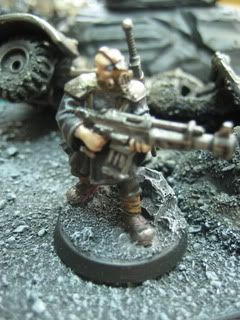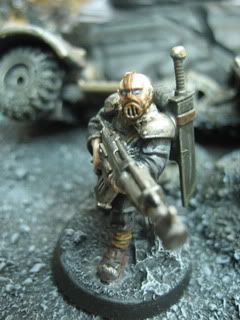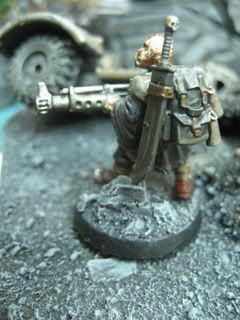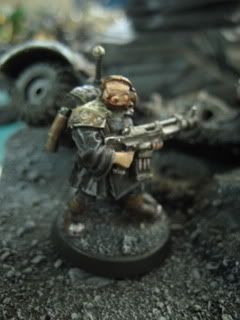 I got my hands on a bunch of Tallarn figures that I traded at a bitz swap and after watching the Sci Fi Channel DUNE series, I really wanted to do some "proper" Ash Waste Nomads. I gave him an old Goliath autogun and a Pig Iron head...
Hope you guys like 'em, more to post soon along with my Shanty Town and some finished vehicles that I left primered months back.
Thanks for Looking, see you all soon....