So this has been in my "to do" list for quite some time. And I was a bit tired of always painting gold (for my Adeptus Custodes army).
I've always loved Necromunda, it's one of the best GW games I've played. I love that RPG feel which you can't really find in another GW game (Gorkamorka was just a Necromunda for orks)
But as time went by I couldn't find other players, so I packed the minis and moved on.
I never forget it though and I recently found some friends of mine that would be very interested. I didn't needed more.
My "plan" is to prepare/convert/build/paint anything I can get my hands on that seems relevent to the Hive. For example I found an brand new Arachnarok in my stash which will make a great hive spider queen once eyes reworked.
I went through my stuff and found Delaques, Goliaths, Orlocks, Ratskins, Spyrers and some desperados, Bounty Hunters, Wyrds and Special characters ( about 100 figures). Nice! And I'm pretty sure I missed some.
There's a lot of stripping, rebasing, converting and Paintscheme improving to do but..... Yeah I'm really in.
So I began with the Goliaths. There not my favorite gang (I'm more of a Delaque or Spyrer guy)but I had what I needed for them.
I wanted to get a nice look but didn't wanted to have to spend 10h on each mini like I've always done.
4h of work and here's what I came uo with.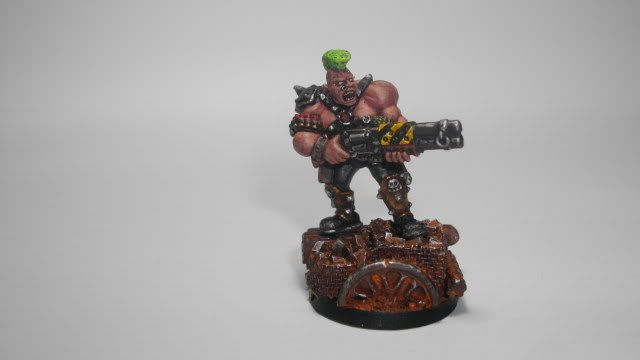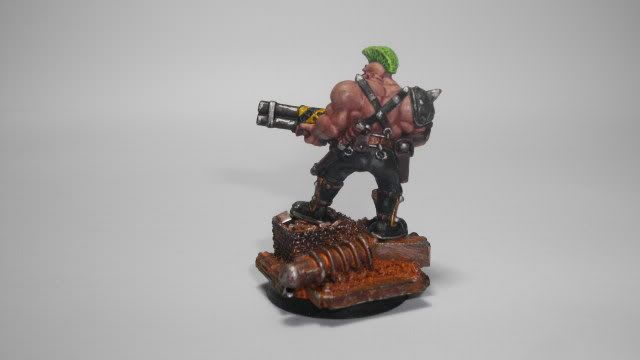 This no GD winner material, but I think it's an acceptable tabletop. And also, now that I'm settled I think I can go faster with a bit chainpainting...
And now for something completely different.
There's a special character I've always loved that never got his mini: Bull Gorg.
I wanted to try to convert him for a long, long time! Iremember drooling when I saw Mark Bedford's in the WD.
I began researching some ideas a few month ago. And I found that brilliant job by Pega
http://www.coolminiornot.com/105672?browseid=3764290
http://www.coolminiornot.com/139649?browseid=3764619
But there was a lot of sculpting involved. And I don't sculpt.... Not really anyway.
I tried to get around with my usual Kitbashing... No way.
So I finally thought "Why the hell not?" and here's my very first scuplt job.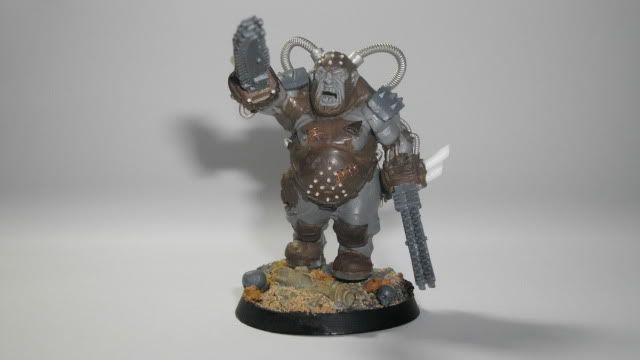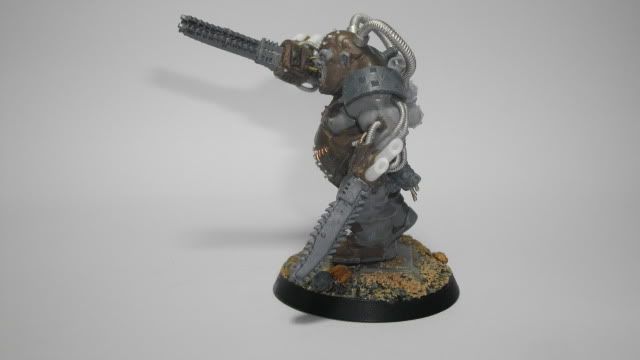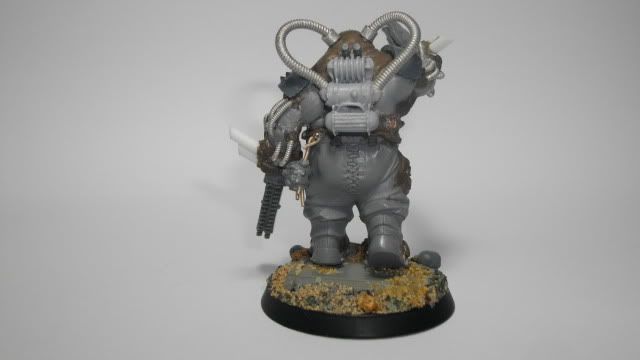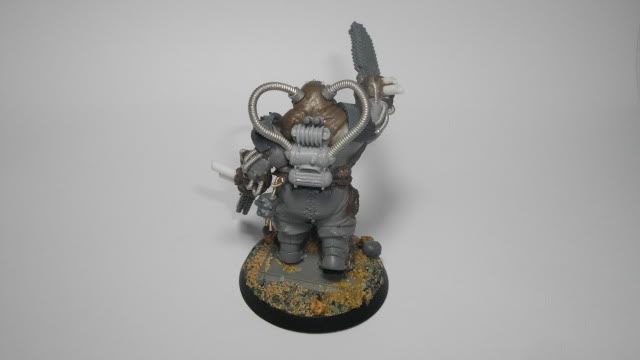 I definitely don't have Pega's talent, but I think it's not so bad.
I might have to add some extra details on the saws. I don't know.
What do you think?
JuJu
Kaleb Daark