Now talking's not doing so
WIP Cardinal Crimson
nothing fancy here that cultist champion was made for this. Just a hand swap and some minor bits (skull, cross,...) to get a little closer to the artwork ( boots will added too). As for painting he'll be scorched ( second incarnation).
"CIVILIANS", "CREEPY CRAWLERS" and other "OUTLANDERS"
Some time ago I talked about adding some life in Necromunda ; indded I just can't believe gangs just fight in void areas.
So here are some of the things I've done
Some workers and miners. I'm planning to make at least 5 of each.
I do prefer the arc welder, but that might just be job conditionning.
I used ; GW, Blight Wheel & Crooked Dice bits and minis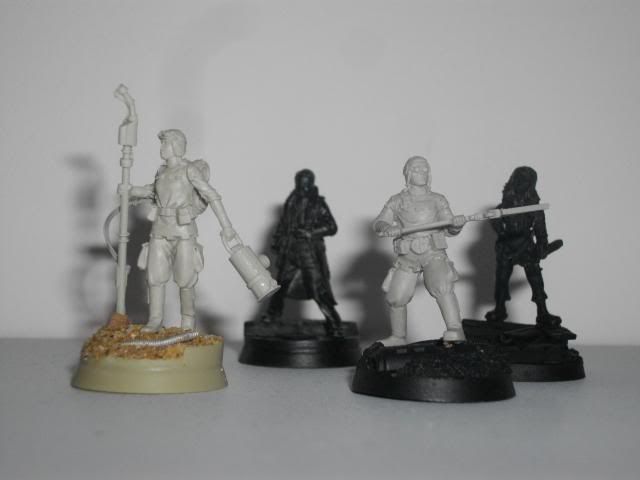 Some civilians from Blight Wheel and Heresy miniatures, can't remember where I found the Mal Reynolds ( I think it was on some desert planet and he was nude).
Some Guilder and associates, still nothing fancy; I always thought the LOTR Grima would be perfect for a doddery gouvernor or dignitary. Aalong with his scribe and bodyguard. by the way guess who was the inspiration for the bodyguard...
I plan on making at least two more guilders ( one of 'em will be a Guzman Ludd on palanquin for my Jericoverse) and of course more bodyguards.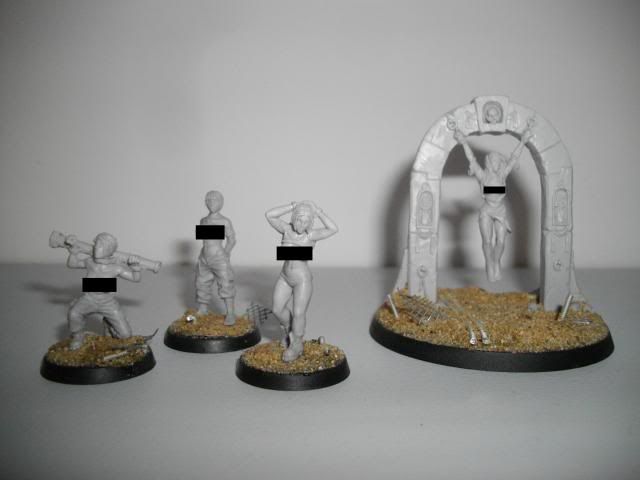 Slaves and Prisonners
Brother Vinni's minis here, I also plan on making more of them ( from WHFB zombies and Flagellants i think) enough for a Guilder caravan or a Redemptionist's. plus they're my kinda objective markers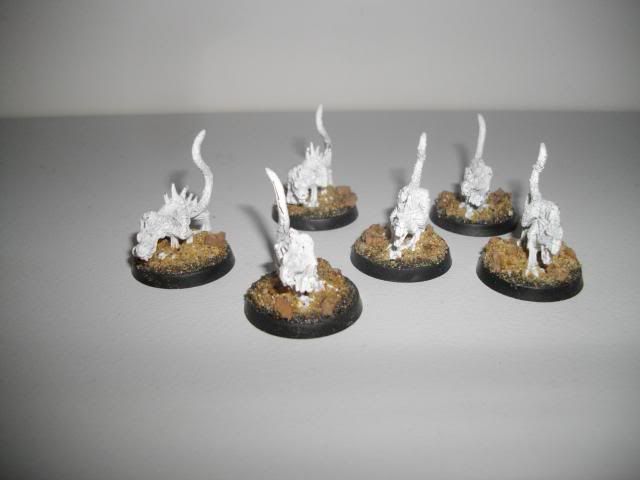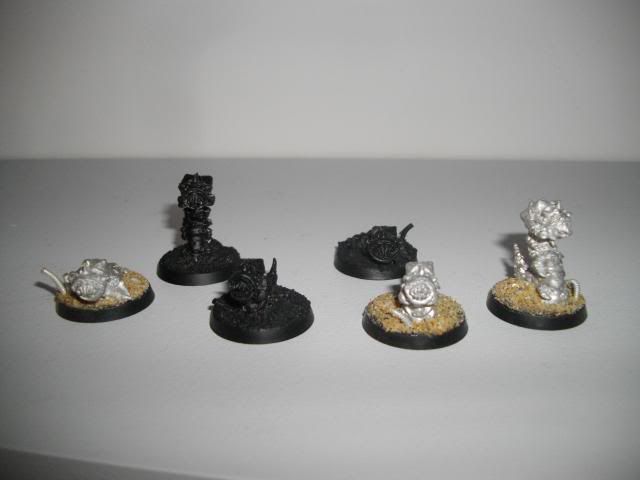 Some of my creepy crawlers. and I can tell you that's not all.
Note: the Arachnarok-s eye were recut to a diamond's shape according to the Fluff.
A good big Mutant from Madpuppet,always looks goooood.
And last the beginning of my Shanty Town Dwellers....
From Blight Wheel and Madpuppet miniatures
Voilà
Now what do you think?
JuJu
Kaleb Daark