Ok, so here's the pics I have so far. Sorry for the quality in advance I couldn't get the lighting right.
This first pic is of the group of 20 I'll be painting before stripping. Some of the models this is the only coat of paint, others have been primered, painted then recovered.
This coat of spray has just been a disaster. On half the models the paint came out fine, on the other half it went on thick with tiny holes all through the paint. And none of the paint seemed to dry completely, it's a little tacky and the minis often stick to eachother. It's been a couple months since I did this and they are still tacky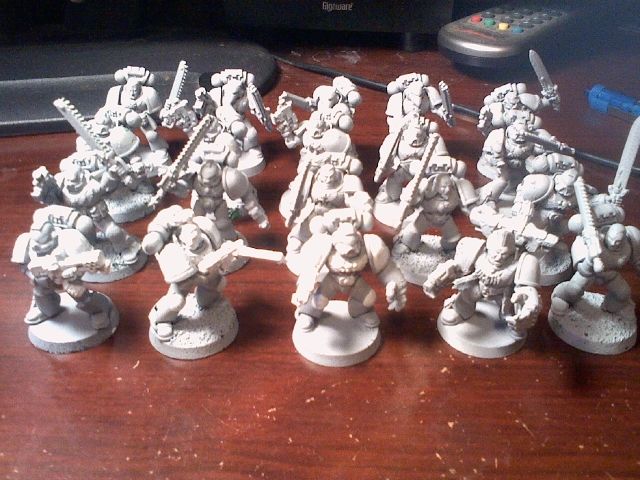 Here is a closeup of one of the worse ones
After 1 overnight soaking in Pawl's Urine Remover, pretty much all the paint came off. Some of the models that had black primer almost look as though the primer stained/discolored the plastic which is fine because after a fresh coat of spray, all the detail with still be sharp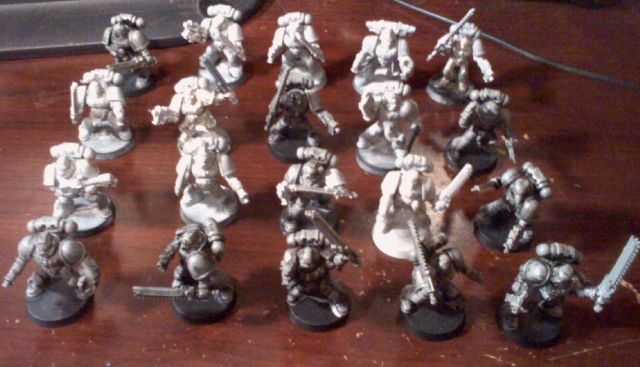 and a closeup of a couple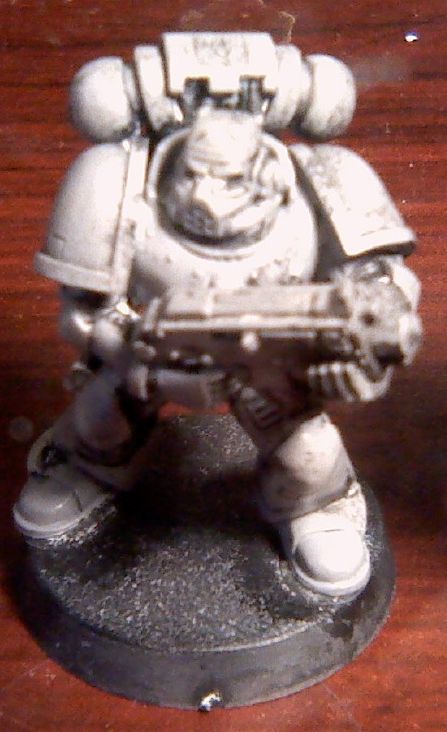 And finally, recoated and ready to begin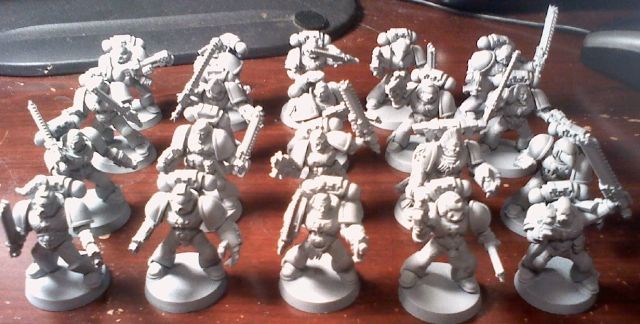 the closeup
It's hard to tell from the pics, but yes, they are a light grey. My plan is to next go through and paint anything that is not going to be grey, white (the grey being the base armor color white going over areas like skin, shoulderpads, weapons etc).
The next step will be to paint over the white with whatever color the area is going to be finished off with washes and highlights for depth and darkening the bright colors a bit.
I will post more pics at each step