So I had these really horribly painted rubber river sections that looked like they could either by muddy rivers or roads. Needless to say, they had to get recolored and asap.
Here is a picture of what they looked like before. They are the pieces going down the middle of the board.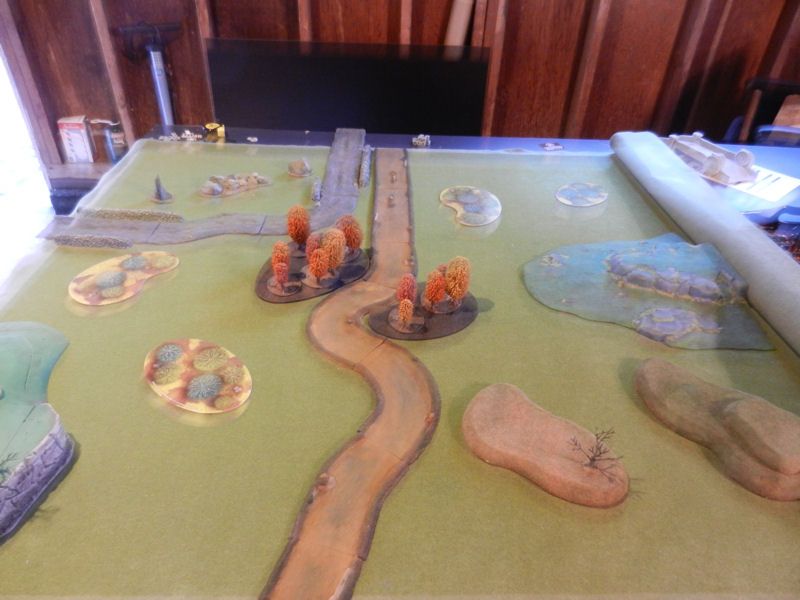 And here is what they look like now with a bit of paint and some gloss varnish.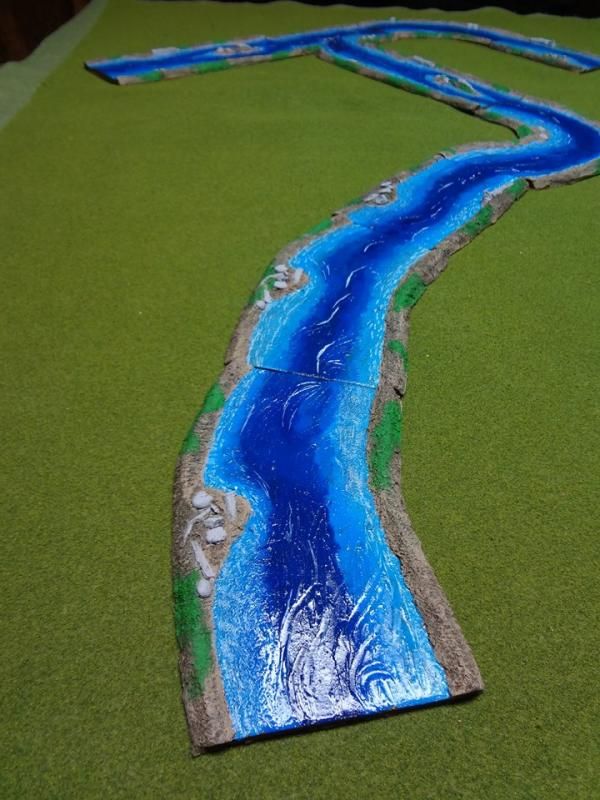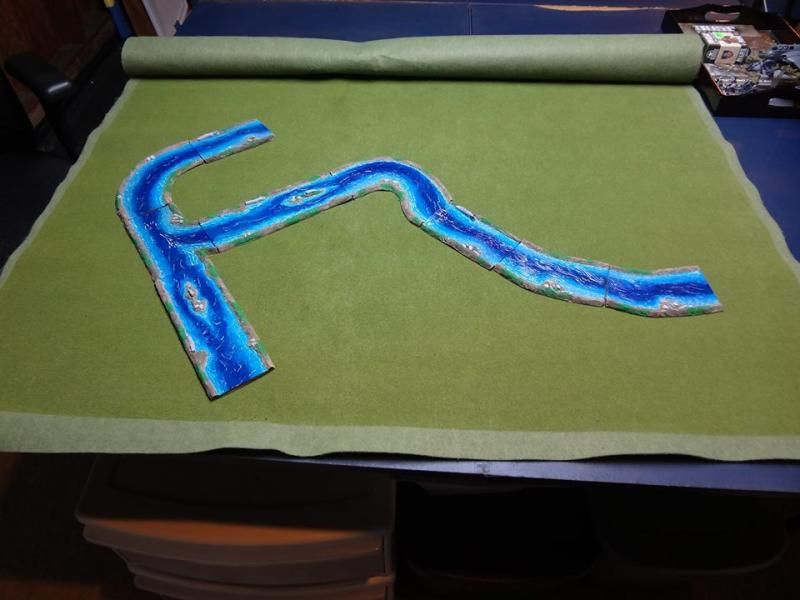 I think it made a bit of improvement
McCragge