My mate is a fan of Eve online so he was easily persuaded to try BFG with me. He will run imperial fleets to start with. As im a big necron fan (host of the largest necron facebook fan page I may add
) I decided I will continue my trend and go for a necron fleet.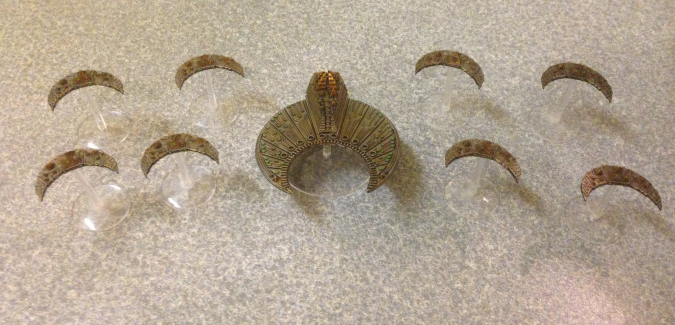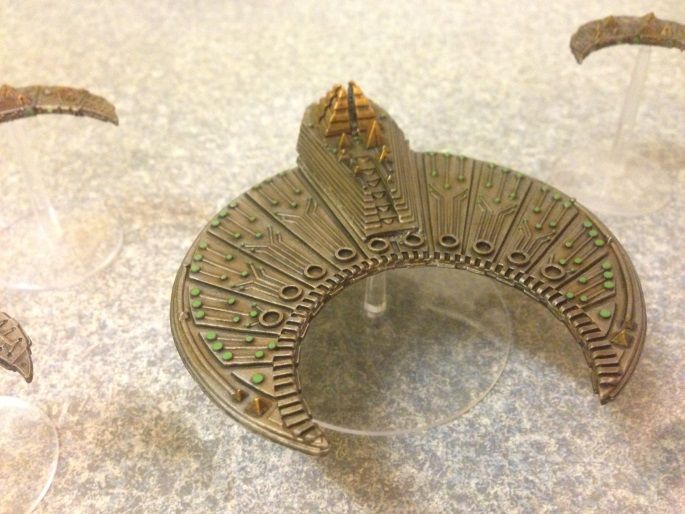 The details are not fantastic in these pictures, but for what you do have to paint they are table top standard. Pretty much exactly the same as my necron army anyway.
I next plan on making some scratch built cruisers to finish this fleet at about 2000 points. Then I will scratch build a tyranid fleet from all the spare nid parts I have. Hopefully I will then be updating this thread slowly over time. Hope it doesnt get lost in the many other bits of hobby stuff I have going on! My hobby tends to be collecting hobbies!