I've been playing a bit of Mongoose Publishings "Victory at Sea" lately. It's a WWII naval warfare game based on their popular Babylon 5 space combat game "A Call to Arms".
The game plays fast and there is plenty of tactical depth. There is a series of "Special Action" orders that your ships can perform. These are things like "Flank Speed", "Evasive Action" and "Come About". Each turn, a player must decide what is the best course of action for each particular ship. Does it need to speed up, concentrate on repairing enemy damage or maybe try to avoid enemy fire.
The game is definitely meant to be fast and light. While it does a reasonable job of capturing the feel of WWII naval engagements it is not a hardcore, number crunching simulation by any means.
Here are pics of my mighty war fleets to date. On the one side we have the three British cruisers Ajax, Achilles and Exeter. Opposing them is the German heavy cruiser (or pocket battleship if you fancy) the Admiral Graf Spee.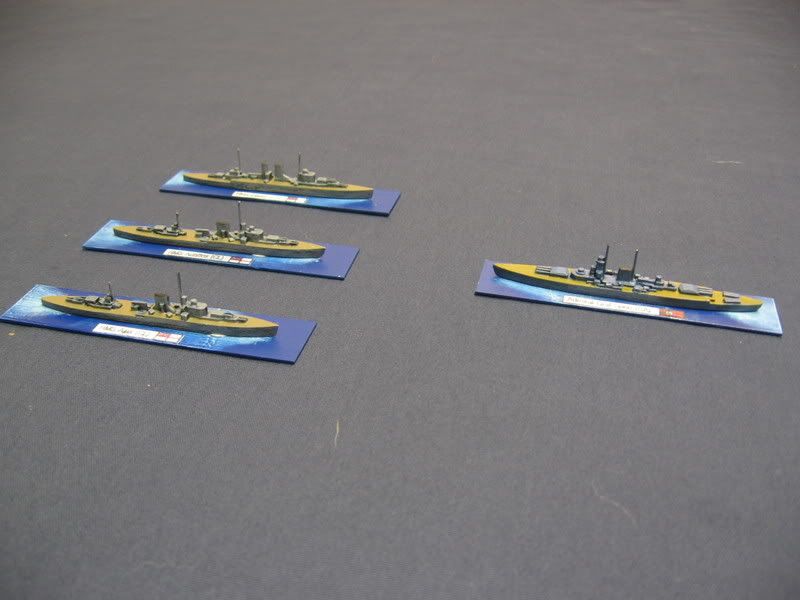 These ships are from a company called Panzerschiffe. They cost a few bucks a piece (which is very reasonable). They are made of resin and are 1/2400 scale. GHQ puts out ships that are much more detailed but they are also over three times the price.
Here is a ship record card I made for the game. It might give you an idea of how the gameplay works.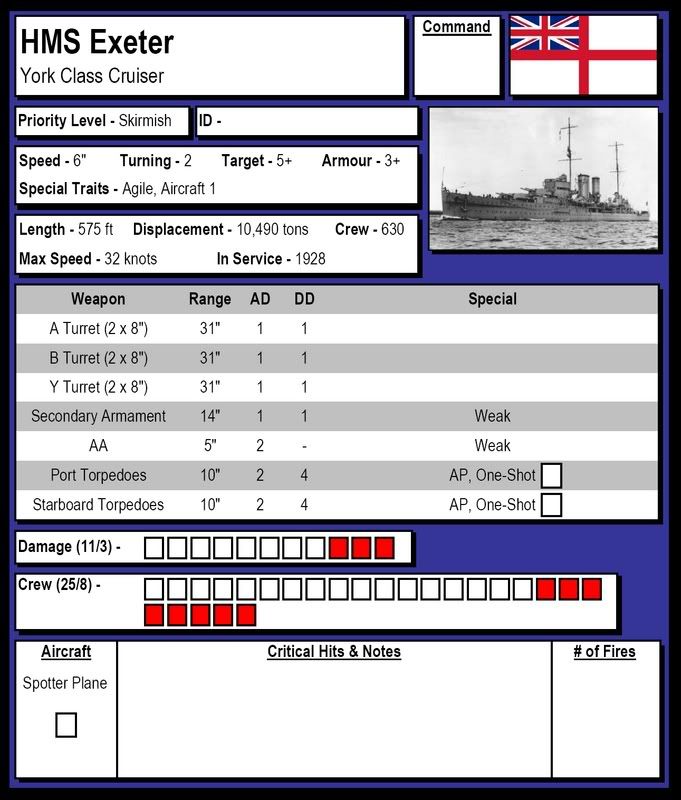 If there is enough interest here, I'll post a battle report.