well my army is now 95% painted (not including the bases, i doubt i will ever do these).
last night i completed these 2 triach stalkers.
they are rather bulky so they have magnets on all the limbs and the cockpits.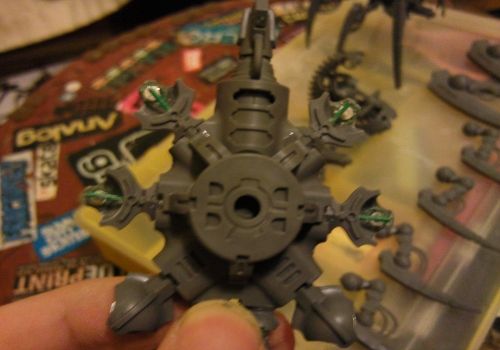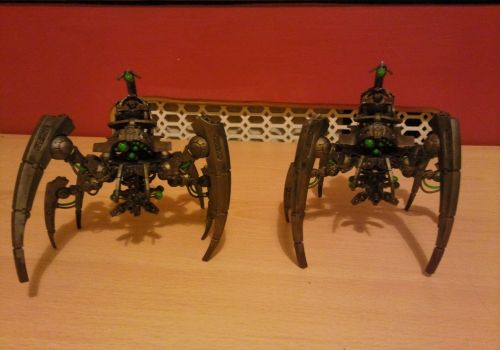 unlike the new codex suggests im keeping mine original and old looking. its just chainmail with heavy coats of washes and then a final detail of scorpion green and tin blitz.