In the interest of promoting the funniest 40K comic I have ever read: the entirety of Slut Patrol (don't worry, that is just the name).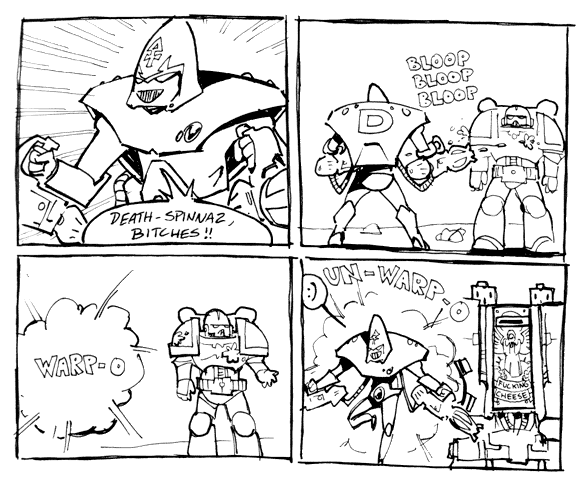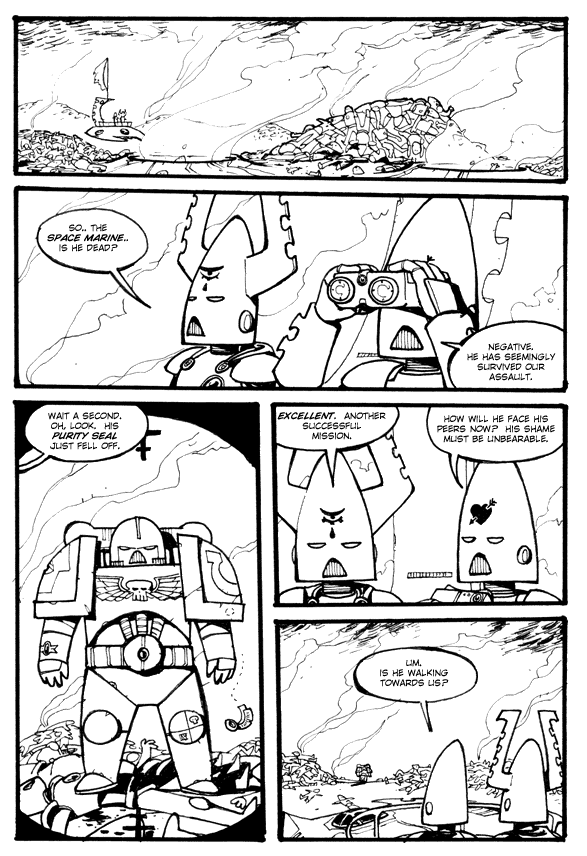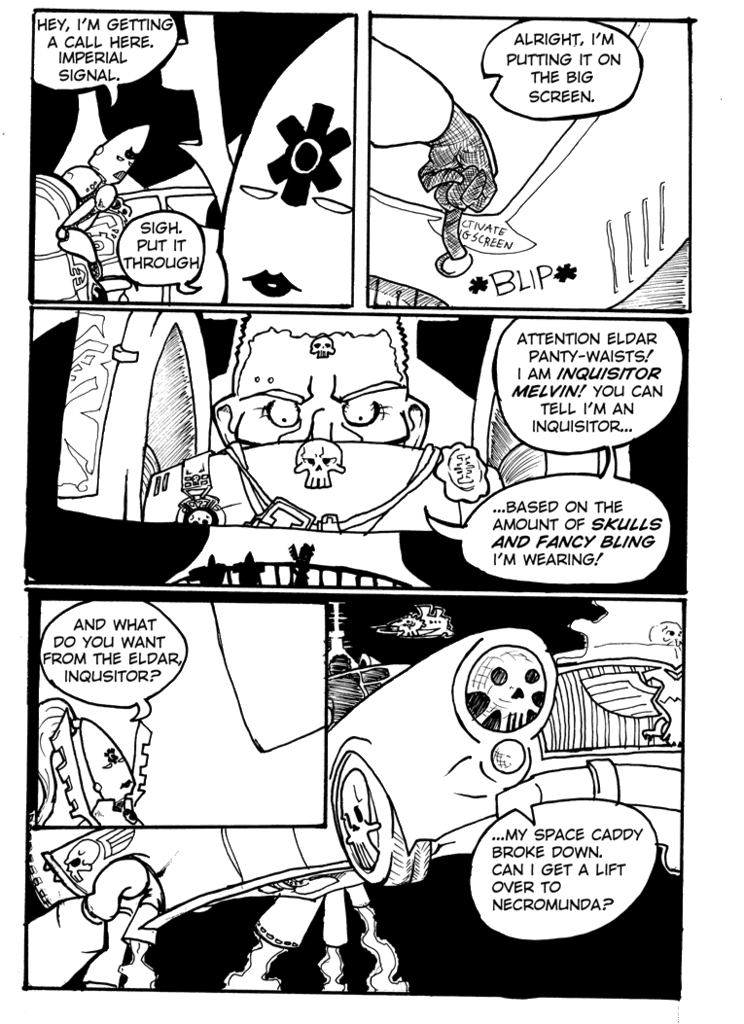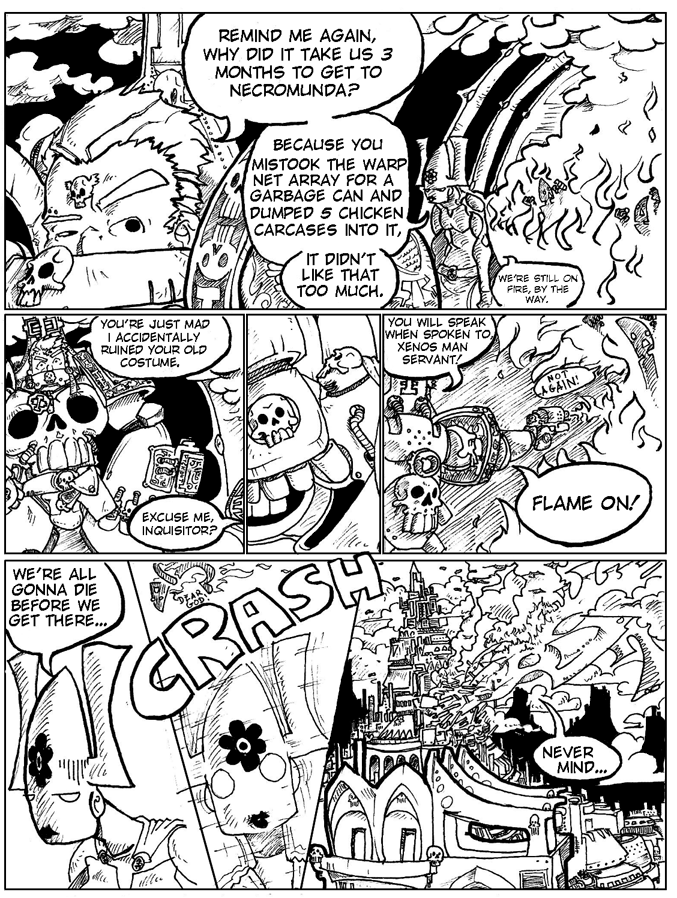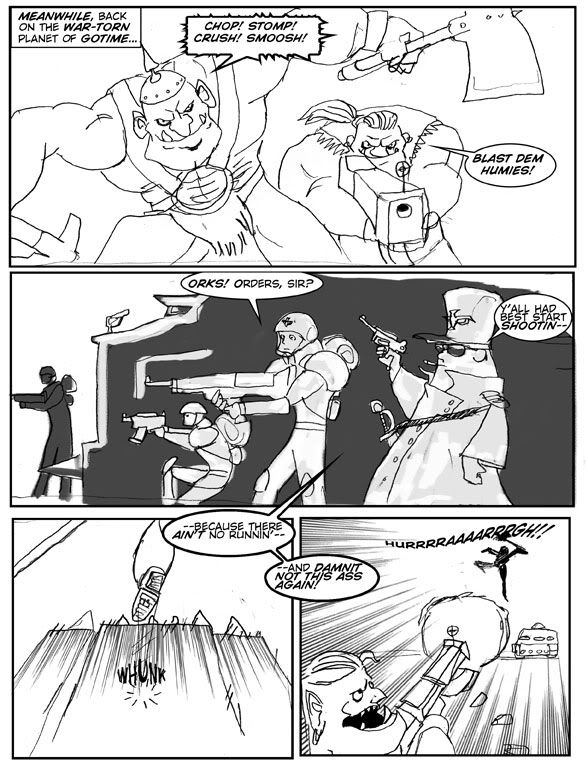 http://i137.photobucket.com/albums/q212 ... rol/11.gif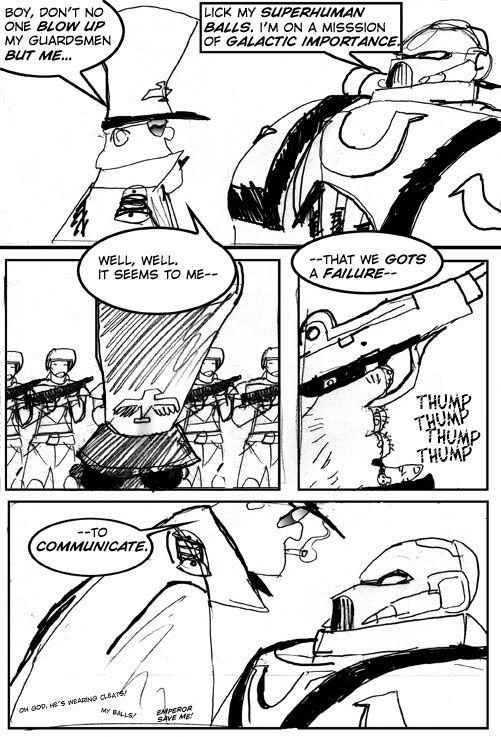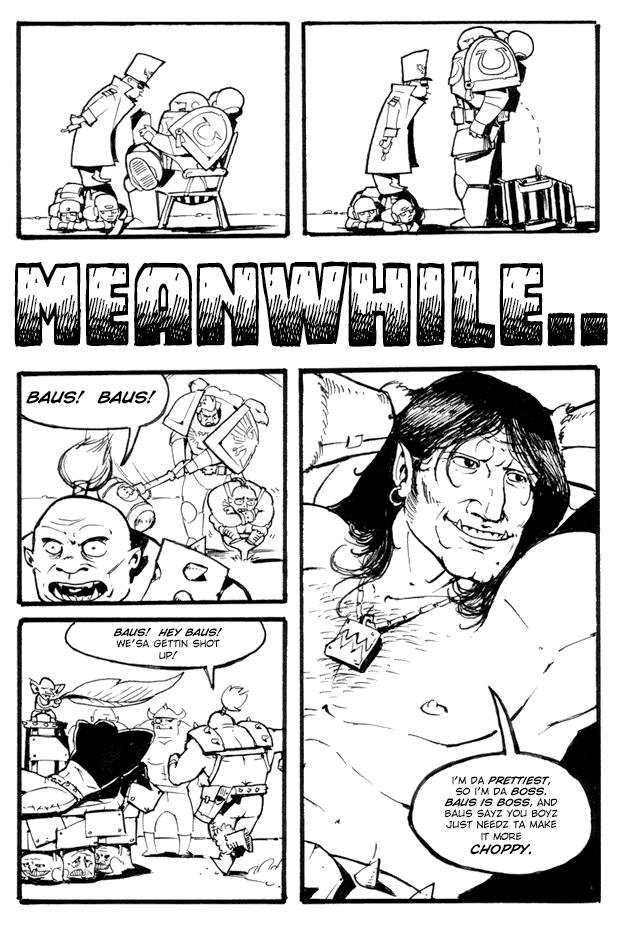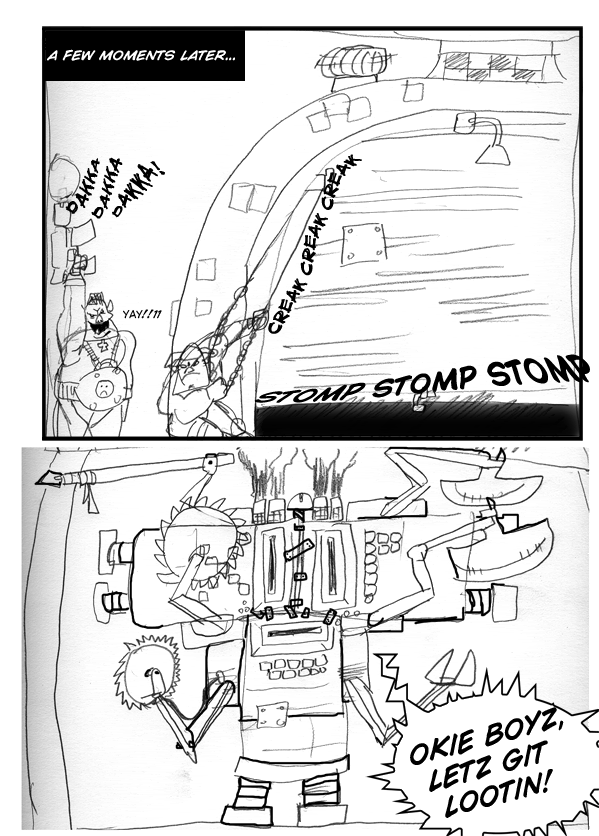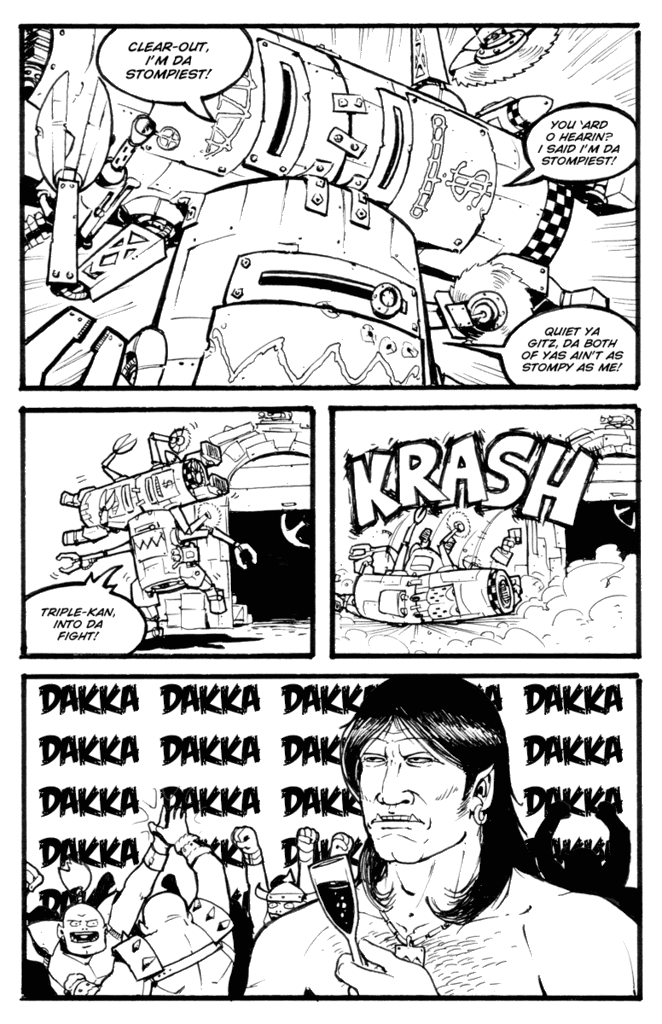 There are a couple of pages missing. I talked to the author a couple of years back, I will see if I can dredge up the e-mail.