I recently played a game of Pirates! And wanted to share with you the battle and how it progressed.
+_+_+_+_+_+_+_+_+_+
Somewhere in the South China Seas a Pirating Warlord was on the loose with his massive ship the Guichuan striking terror in the trading lanes of the US and British. Something had to be done.
A small coalition of US and British ships set sail in search of the illusive pirate. In this fleet was the USS Sea Wind, a ship made by the locals in southern China, USS Kentucky newly arrived from the northern Pacific and the HMS Royal.
At dawn they left port and within hours they had located the colossal ship of the Dread Pirate Bob (no relation).
The USS Sea Wind and the HMS Royal charged forward to engage the enemy, the heavier and slower USS Kentucky followed along. As the enemy ship, Guichuan closed, its size easily dwarfed the allies fleet. A murmur of fear flowed through the allied crews.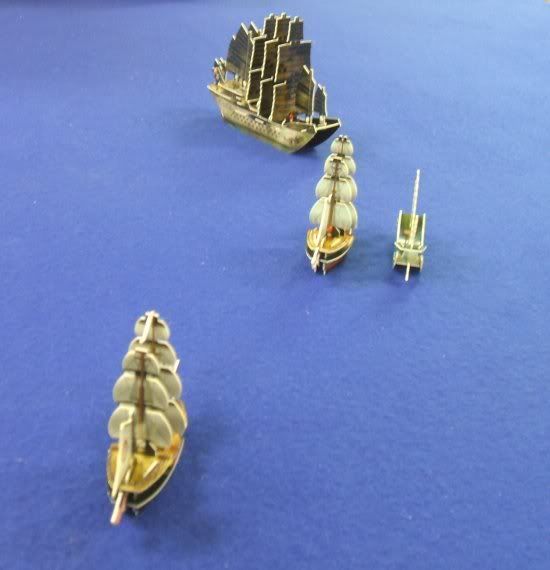 The captains, in awe of the immense pirate ship froze at an important moment, giving the Guichuan the iniative. Forward he came at full speed and rammed the HMS Royal boarding her and killing all the important crew, leaving only a fraction of sailors behind to carry on the fight. Meanwhile, the USS Sea Wind closed on the port side of the enemy, preparing to unleash her cannons.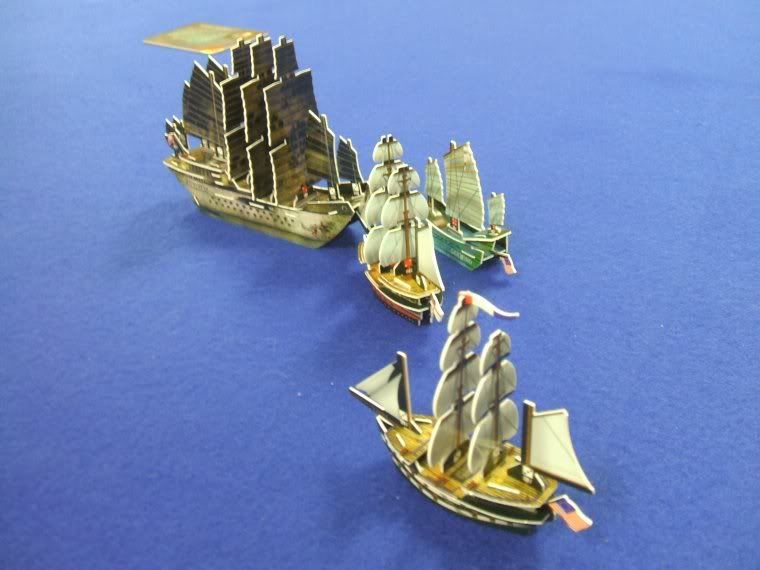 Unfortunately for the USS Sea Wind, the Guichuan had anticipated this tactic and had managed to fire her cannons first, stripping her of nearly all her sails. The USS Kentucky, turned hard to starboard and came up behind the USS Sea Wind, the crew shouting encouragement. A lone gunman on the Sea Wind threw a fire pot at the Guichuan in desperation, to his surprise, catching her sails on fire. Inspired by this, the HMS Royal unleashed a broadside but most of her cannonballs bounced harmlessly off the side of the gigantic Guichuan.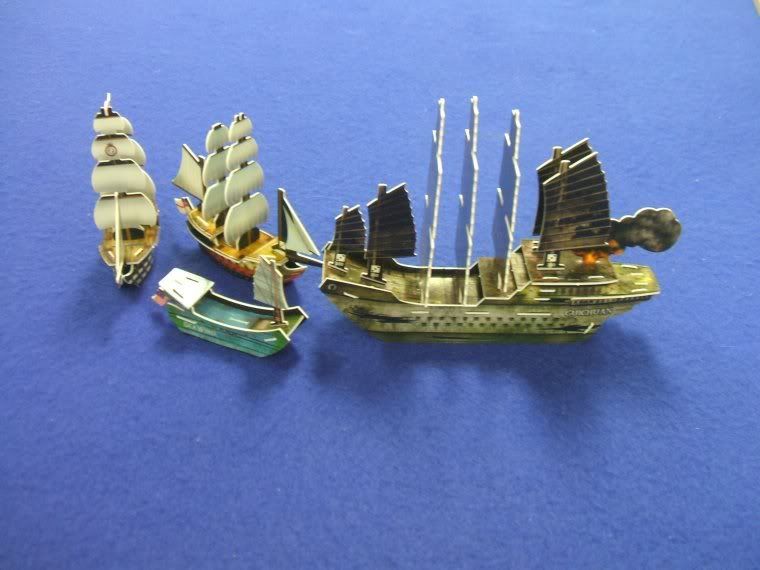 The Guichuan, her crew in a panic, managed to put the fire out and regain there composure in time to counter another fusillade from the allies. In return the Dread Pirate Bob (no relation) ordered the ship hard to starboard bringing his massive battery of cannons to bear. The thunderous cannonade left the USS Sea Wind derelict and helpless. The HMS Royal reeled from the assault, never to fully recover.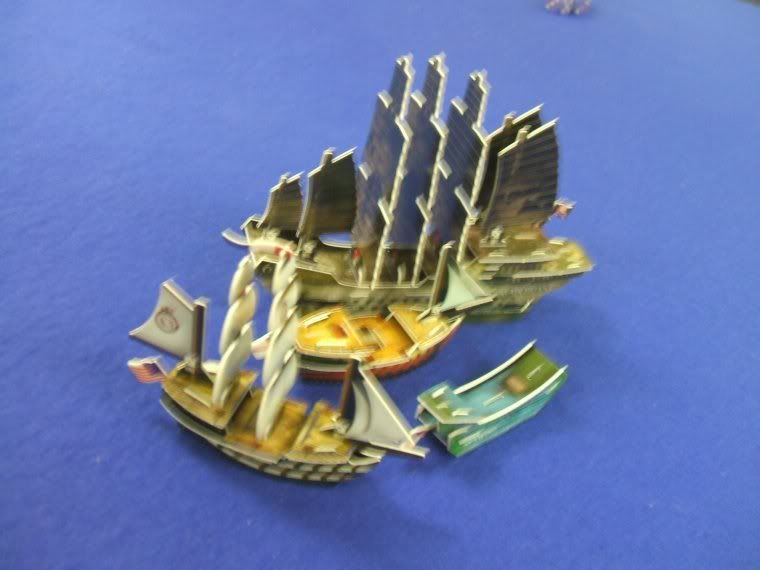 The USS Kentucky, now alone and dangerously exposed fired her cannons tearing a few of the Guichuans sails, but the effort was a little to late. The Guichuan let go another salvo catching the USS Kentucky full broadside, leaving the allied fleet derelict and drifting in the open seas.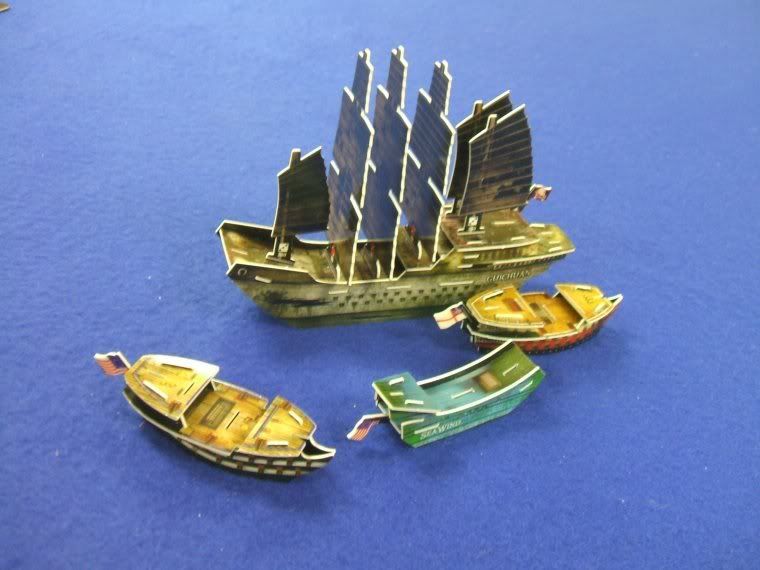 The Guichuan continues to ravage the South China sea lanes, as yet, unhindered. Will there be, can there be anyone, who can stop the Dread Pirate Bob (no relation)?
McCragge